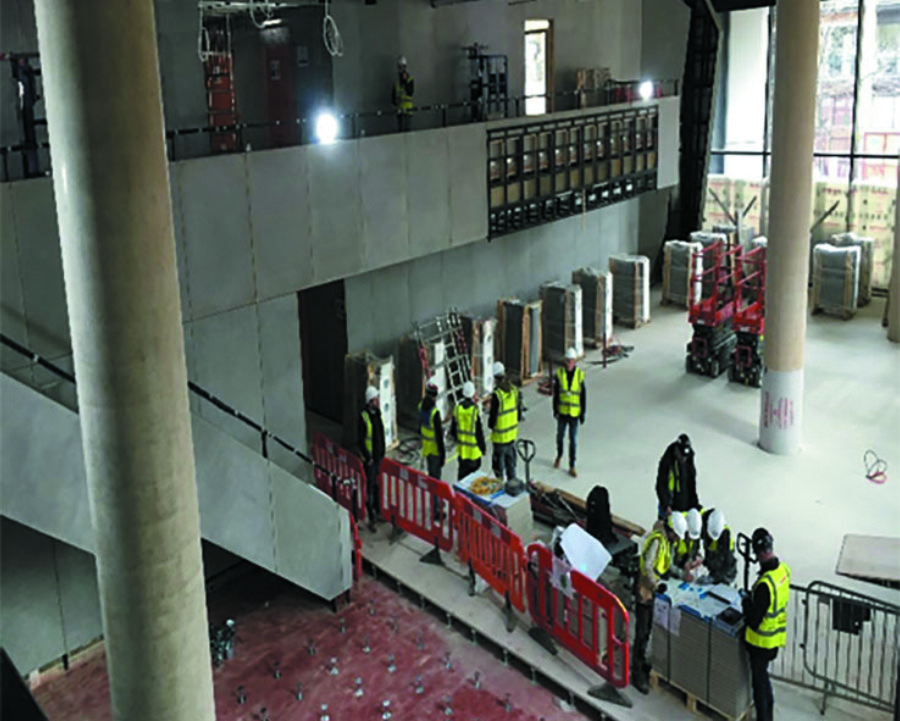 Lendlease are proud to be working with Legal & General and Mitsubishi Estates Corporation in Hammersmith & Fulham Bourgh of London.
Construction of the Project is progressing and is on line for a summer opening. Current work activities on site with the circa 300-workforce are the remaining red cladding panels at high level as well as the central core area around the lifts and toilets is now complete and started to be handed over. All M&E plant is on site and the basement areas (holding 390ish bike racks) is due for completion in the next couple of months.
Externally the project will take a dramatic change over the next 2 or 3 months with the Red hoarding coming down to allow the LBHF to complete the Hammersmith public footpath works. The Grand arch is now formed and will be able to be revealed over the next month to allow the external works to be completed.
To date the project has worked over 1,000,000 hours on site to build what you see to date. To achieve this without incident or injury to any worker or member of the public is quite a record that everyone is please and happy to be involved in.
Working closely with the local community is as important to Lendlease as is the need to deliver a well built, good quality product and to share some stats with you
Lendlease and the traders have employed over a 107 local people on the project, that's 22% of the workforce.
Spent £17.5m in the local area with our supply chain
Volunteered 440 hours within the local community
Spent over 60 hours supporting people into work, (e.g. CV prep, mock interviews etc.)
Employed 2no. NEET people from LBHF to work on this project.